3 GOOD REASONS FOR OBTAINING THE PRIVILEGE CARD
10%
reduction
throughout the year
Get immediately 10% discount on all 5àsec services ! Excluding purchase of the card itself,  memberships,  hourly rates, leather, fell and alteration service (and carpet in the geman part of Switzerland).
Information
per SMS 
or Email
"articles ready!"
Get informed when you can go to the dry cleaner to pick up your cleaned articles.
Rechargeable card
for pre-payment
No more hectic searching for a coin in your purse ! Put an amount on your card for your future orders (at least CHF 50.-). The card will be charged directly after your next sales.
How do I obtain the PRIVILEGE card?

Fill in the form directly in one of our outlets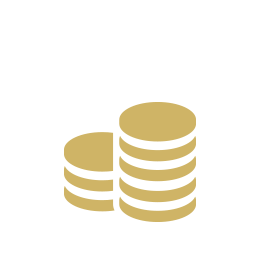 Pay the fixed annual subscription fee of CHF 20.-

You are given your card immediately

You instantly benefit from all the card's advantages
FAQ concerning the PRIVILEGE card
How do I join the PRIVILEGE programme?
To join the PRIVILEGE Programme, you just need to full in the membership application form available in 5àsec outlets and pay an annual fixed fee of CHF 20.-. You can benefit from it at once!
Is my card valid everywhere?
You can benefit from the advantages of your PRIVILEGE card in all our outlets in Switzerland!
However, in the case of a prepayment/subscription in an outlet, you will only be able to use it in that outlet.
How do I benefit from my advantages?
To benefit from your advantages, you must present your card every time you make a purchase.
To continue benefiting from all your advantages, please notify our outlet of any change in address, name or contact information.
How do I renew my PRIVILEGE card?
On the date of your card's expiry (indicated on the back of your card), you simply request its renewal in one of our outlets and pay the fixed amount of CHF 20.- for a further year. You will keep your initial card whose validity will be extended for one year.
How do I cancel my membership of the PRIVILEGE programme?
You must notify this in one of our outlets and return your PRIVILEGE card. The subscription fee will be forfeited so you will not be refunded.
What do I do if my card is lost, stolen or damaged?
A replacement card, costing CHF 3.-, will be issued to you directly in the outlet where you subscribed for the original card.